Pediatric Eye Health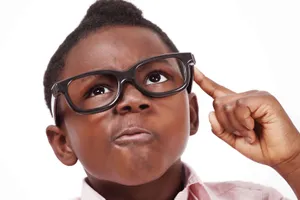 At Stine Eye Center, we provide the same level of care for our "little people" as we do for our "big people"! We understand that many vision problems found in children go undetected during routine school or pediatric screenings. Even a child with 20/20 vision may suffer from an undetected vision problem such as astigmatism, farsightedness, or lazy eye. That's why it's important to bring your "little people" into Stine Eye Center for a comprehensive eye exam. Our experienced team of professionals can ensure your child will SEE properly, which means your child will LEARN to their greatest potential. If glasses are required, be sure to take advantage of our Kid's Protection Package, which includes:
Durable Frames in the Latest Styles

"Kids Safe" Impact Resistant Lenses

Free Scratch Coating

Free 100% UV Protection

Free Antiglare Coating

One Day Service

Free One Year Manufacturers Warranty

Packages starting as low as $189.00!